The Secret to Natural Beauty
Raw Remedies is the premier natural beauty salon in Las Vegas.
Our talented hair stylists work with you create a look you'll love. We work to maintain healthy natural hair, including Big Chops, deep conditioning treatments, and transitioning from relaxed to natural. Call to learn more.
Loc styling at Raw Remedies is done with care and love. As the best loctician in Las Vegas, we use the highest quality all natural hair products to maintain healthy hair from starter locs to mature locs of any texture.
At our natural beauty salon in Las Vegas, we mainly specialize in African American hairstyles, but we can style any and every hair texture. Contact us to learn about the various hair braiding services we offer.
At our natural beauty salon in Las Vegas, we believe your hair is beautiful just the way it naturally grows from your head. That's why we're so passionate about maintaining hair health and strengthening your hair with organic beauty products. Our natural hair care products are handmade with the best organic ingredients to make sure you're putting safe ingredients on your scalp and avoid any danger to your hair follicles. We also provide natural soaps, butters, and oils to give your whole body the natural care it deserves. Check out our shop to learn more.
Raw Remedies is the place for natural beauty in Las Vegas—simply because our services go deeper than just your scalp. We offer therapeutic wellness services that make you look and feel good. From locs, to unique hairstyles, to natural hair care, we're here for your beauty and wellness.
Join the Raw Remedies family.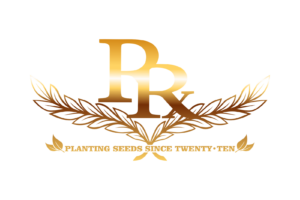 Before Raw Remedies is a natural hair salon, it's a family. We strive on building a sense of community amongst our clients, and one of the ways we do that is through our membership.
When you become a Raw Remedies Club Member, you have access to:
Discounts on natural hair care products

Special members-only pricing on appointments

Raw Remedies swag

Members-only events in the Las Vegas Arts District

And more!
"I was referred to Raw Remedies about four years ago when I moved to Vegas and have been going ever since! I used to go and get straw sets on my natural hair, and recently started my locs here a year ago. Going always feels like getting my hair done family instead of in a shop."
"ABSOLUTELY the best and I am referring to Bobbie!!! Even though this was my first time seeing her my experience was VERY warm felt! It really felt like home there. After going to several different locticians from Alabama to California and now here in Nevada. I have hit the jackpot! The way she washed my hair OMG she wasn't scared and it felt like heaven on earth to my head!"